The Center: Lecture Series: Colorado Poet Laureate Bobby Lefebre
January 28 @ 6:00 pm

-

7:30 pm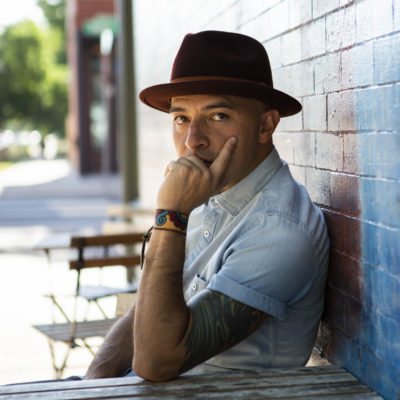 lecture series: colorado poet laureate bobby lefebre
jan 28, 2021 @ 6:00 pm

 – 

7:30 pm

Welcoming celebrated writers, artists, and thinkers to engage our community in thoughtful dialogue in the Center's stunning Steddy Theater.

Discussion and reading with Colorado Poet Laureate Bobby LeFebre 

Bobby LeFebre is an award-winning writer, performer, and cultural worker fusing a non-traditional multi-hyphenated professional identity to imagine new realities, empower communities, advance arts and culture, and serve as an agent of provocation, transformation, equity and social change.  His work has appeared in The New York Times, Huffington Post, The Guardian, American Theater Magazine, NPR, and Poets.Org.  In 2019, LeFebre was named Colorado's 8th Poet Laureate, making him the youngest and first person of color to be appointed to the position in its 100 year history.  LeFebre holds a bachelor's degree in Psychology from the Metropolitan University of Denver and a master's degree in Art, Literature and Culture from the University of Denver.