Center: The Physical Stuff of your Life Writing Workshop with Pam Houston
March 6, 2021 @ 10:00 am

-

3:00 pm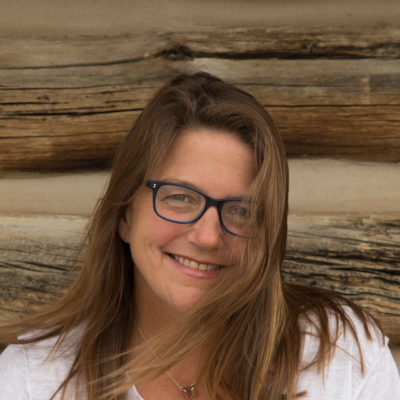 The Physical Stuff of Your Life (and how to use it to gain access to the emotional stuff); A Generative Workshop with Pam Houston.

In this generative workshop we will focus on all the ways the sensory details that surround us—the sights, sounds, smells, tastes, and textures—can give us access to that much more elusive interior landscape we are always trying to access when we write. If we write those details all the way down to the bone. If we sit in the dark with them and let them distill up from the swamps of memory. We will focus on what I believe to be the real artistry of prose writing: the way we dip our ladles into the bottomless pot of metaphor soup of our lived and witnessed experience and pull out what we need; the way we pick up hunks of the physical world and bring them back to the page, translated into language. We will be aiming for work in which the language is always working in at least two ways at once, where metaphors dance between meanings like beads of water on a too hot grill. We will work toward demystifying some of the essential components of prose writing (image, metaphor, structure, dialogue, character, scene, among others) and turning them into comprehensible tools that are at our disposal. We will all, no doubt, be humbled in the face of languages unlimited possibility as well as its limitation. At the same time we will honor (and hope for) the inexplicable flights of creativity (and madness?) that take a good story and make it great.
Please come armed with pen, paper, or laptop, your vast memory banks, your active and engaged senses, and all the things you don't even know you know.
Pam Houston is the author of the memoir, Deep Creek: Finding Hope In The High Country, which won the 2019 Colorado Book Award, the High Plains Book Award and the Reading The West Advocacy Award and even more recently, Air Mail: Letters of Politics Pandemics and Place coauthored with Amy Irvine.  She is also the author of Cowboys Are My Weakness as well as five other books of fiction and nonfiction, all published by W.W. Norton. She lives at 9,000 feet above sea level on a 120-acre homestead near the headwaters of the Rio Grande and teaches at UC Davis and the Institute of American Indian Arts. She is cofounder and creative director of the literary nonprofit Writing by Writers and the fiction editor at the Environmental Arts Journal Terrain.org.
Date:
Mar 6, 2021
Time:
10:00 am – 12:00 pm
Location:
The Center for the Arts Crested Butte